WIDER TRENDS, EVIDENCE AND FINDINGS
This is our 29th Market Report, with the previous one being in August 2021. Many of the items in Part 1 in the previous Reports still apply, but are not repeated here. Along with hundreds of other articles and information pieces, they can be seen at Survey Spain | Network of RICS Chartered Surveyors
Summary
As with our recent reports since early 2020, Covid and especially the travel restrictions, have continued to be a major influence. There have been relaxations followed by tightening on an irregular basis, that has added to the general uncertainty and resultant caution of the lives of individuals and businesses. With vaccinations having proceeded strongly in the principal market sources, there is a gradual sense of returning optimism, with the apparent weakening of the dominant strain indicating that we might, this year, reach a stage where we just live with it, as we do with seasonal flu.
The strengthening of demand as the 'new normal' is accepted, is taking up much of the surplus of new properties that has been concerning us over the last few years. However, construction is still strong, and we could be seeing older, resale properties pushed further back in presentation to potential buyers. This is countered by increasing reports of shortage of supply, with increasing demand likely to push up prices. In addition, the considerable increase in the costs of building materials, will increases the prices of new build and conversions, and therefore make resale properties more attractive to the price sensitive buyer.
Headlines
Strong demand is being experienced, and stronger is anticipated with less Covid travel restrictions.
There is a growing shortage of supply of all property types and price ranges in most areas.
As before, new construction is continuing, absorbing much buyer demand, despite higher than average prices.
Demand is principally from Spain and all Northern European countries, with America, Middle and Far East also providing buyers, plus expats of many nationalities worldwide.
'Golden Visas' are becoming increasingly popular for 3rd country buyers, contributing to the demand for higher value properties.
Prices have started to creep up, and will probably do so more if the supply shortage and excess demand continues.
Some discounts are still possible, but increasingly they are seen to be anticipated in the original asking price. There are fewer distressed sellers.
Climate change still has little or no mention, although the alteration in lifestyle that the increasing number of changes demands, will be having a hidden effect.
General Background
Water
The January report of a year ago, started with comments on pouring rain. That's not the case this year, with talk of drought appearing as farmers, water engineers and yes, even politicians, looking skywards in the hope of clouds darkening and rain falling. It's been cool enough, with 4.3ºC being noted outside Survey Spain's head office in Estepona. We hope for a wet spring, of course only before a relatively late Semana Santa at Easter on April 17th, so that tourism is not affected. The plans for expansion of water storage and greater sharing networks are seen throughout the country, as the long term changes of the Climate Crisis are beginning to be felt, and its reality is accepted.
Beaches
Winter storms have also washed away many sandy beaches, as happens to some extent every year, but now the marginally increasing sea level and perhaps greater ferocity and number, are indicating that more physical protection will have to be provided. There's even been talk of a barrier reef being created offshore in some areas. Lots of talk, but we need to see action, as is the case with many matters relating to climate change. These effects need to be considered by buyers interested in purchasing frontline beach properties, with sand blast and salt corrosion, being damage not seen so much in our building surveys of properties inland. One benefit of the Paseo that is present or will be constructed along many beaches, is that it will protect to some extent the private property behind.
Official Property Descriptions
A law that came into force in November 2015 concerning the intention that all property titles will become identical to the Catastral entry and plan. This law effectively requires a topographical survey of all properties for which there is a difference between the Catastral or Nota Simple or they are to be varied. It is an obligation that the seller should have to comply with, and we are informed that more Notaries are requesting it before confirming Title descriptions. As organising the change can take many months to be concluded, owners are advised to have the topographical work and co-ordination process carried out well before starting to market a property, especially of retrospective licences are needed for unrecorded building work.
New Property Law
In November 2021, a new Rental Law was drafted by the Government, which is more restrictive on renting and of greater benefit to occupiers. This means that regional governments in Spain can increase property taxes; impose rent controls by dictating at what price an owner can, or cannot, rent out a property; and increase the difficulty of repossession due to non-payment of rent or squatters; etc,. Within the last few days, the committee for scrutiny of proposed laws has indicated that there are a number of flaws in this one, so it is to be further reviewed before being put to parliament's decision. The intention is that the law will come into effect sometime this summer or autumn.

Barcelona City has experienced a chronic shortage of lower priced/rent property in some parts of the city, probably due to over-zealous 'buy-to-let' investors. Its response has been to work with local regulations for a year or more already, similar to those now proposed by the National Government, along with stipulations that developers must include up to 30% of social housing within any development, leniency on squatting, expropriation of vacant property, etc. There have been a number of investors, developers and hotel companies, who have declared that they will not invest in Barcelona because of these regulations.
This month, in the preparation for a valuation of a property in Barcelona City, we found that values had dropped by 4% between April and December last year. That goes against all the indications for other areas of Spain. Whilst lower prices and rentals are the objective of the Barcelona authority, it has been found in many examples worldwide, that the actions they have taken are of short term benefit, and eventually lead to neglect of property maintenance and shortage of property availability. When relaxed, they lead to rapid recovery of the market balance, to the level it would have been at before.
The Junta de Andalucía has declared that they will not put the Rental Law into effect. That should translate into attracting more foreign investment, increasing the supply of property, spurring job creation and wealth, but perhaps endangering the environment and climate change targets.
If permitted to carry on in parallel for some time, it will be interesting to compare the effects of these two systems, market control v. laissez-faire, and which brings most lasting benefit to the citizens of the areas.
Catastral Changes
Due to the perceived incidence of fraud/evasion/avoidance regarding taxes on property transactions, the new law that commenced into effect in 1st January 2022, states that all taxes will be paid based on a Reference Value and not the actual registered sale value. The Reference Value is calculated according to the Notary records of the area, and is therefore based on historic information. That's fine when values are increasing, but should there be a fall, there could be severe injustices with tax being based on the higher historic value. The Reference Values are to be reviewed once a year. The Reference Value of an Urban Property can be found here Sede Electrónica del Catastro – Fondo mapa de España (sedecatastro.gob.es) and for Rustic Property Sede Electrónica del Catastro – Fondo mapa de España (sedecatastro.gob.es). The taxpayer will have to work to prove the Reference Value wrong, rather than the tax authorities having to prove it is correct. As this Reference Value will be used as a base for many taxes related to property, such as Wealth tax, it is extremely important to confirm that the Reference Value is realistic. This will have to be another item that sellers and Estate Agents must provide to ensure that a buyer has all the necessary information available to enable a property sale to go through without undue delay.
Recent Relevant Changes – these are extracts from our ever changing Building Survey and Valuation Reports templates.
Property Defects and Price Paid
The decision on whether to purchase a property or not is a matter of balancing the benefits and the detractions. Others will be promoting the benefits and whilst we can see these, our role is to report accurately on the state of the property, both physical and in the written descriptions and permissions.
Repairing any defects mentioned in the report will be a cost, which, depending upon their urgency and the buyer's preference, may be required immediately or spread over months or even years. If they have not already been taken into account in the asking price for the property, there are the options of the seller volunteering to correct them prior to sale or negotiating a discount to compensate for these costs. Buyers should bear in mind that every property will be 'less than perfect' and that should be recognised when comparing with alternative purchases.
Electricity, Gas, Water and Heating
The prices of these are forecast to rise substantially over the next few months. Again, this will make the Energy Certificate and increasingly important document, of which more below.
As stated in the August 2021 report, the method of charging has changed, and there are now increasing alternatives to saving on supply. So, many people have washing machines, clothes driers, dishwashers set to operate overnight. Even carrying out ironing after midnight, when electricity is 3.5 times less expensive than peak daytime hours. The few with dedicated electric car charge-points also have them set overnight.
Many houses already have solar water heating panels, and photo-voltaic electricity generating panels have reduced so much in price that they have become economic and will be more so as electricity prices rise.
There is no requirement to stay with the same supplier as before. Some new suppliers provide cheaper tariffs, guarantee their source is only from non-carbon supplies and carry out the transfer paperwork for you in your own language. Check www.sicompare.com and Utilities in Spain: Separating Fact From Fiction | Money Saver Spain
The supplier of water is less easy to change. With increasing scarcity and demand to start replacing outdated or leaking water supply and sewerage pipelines, plus bringing more urbanisations off septic tanks to mains and treated sewerage, there is bound to be an increase in charges here too.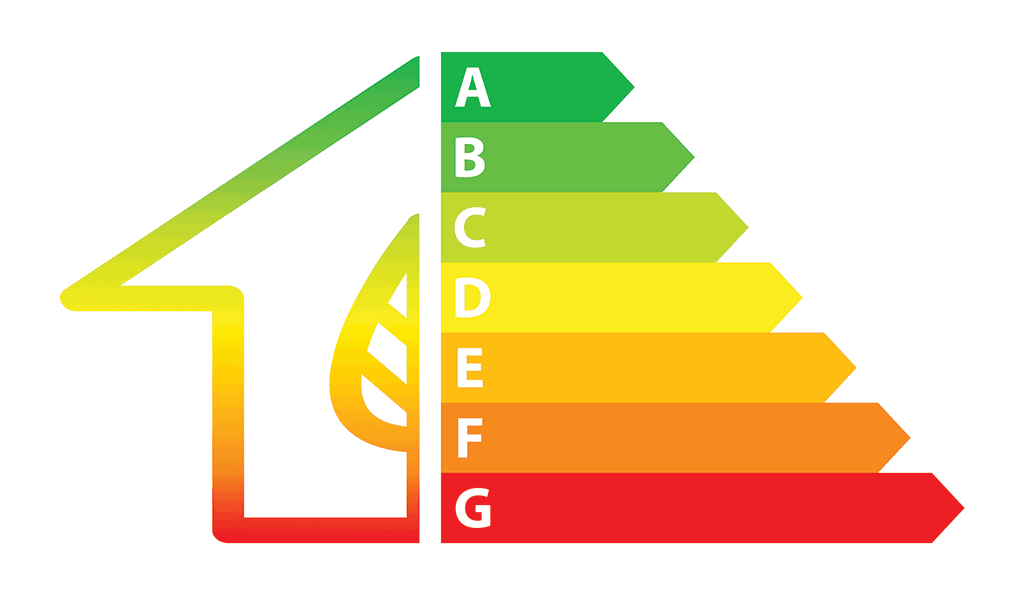 More Properties require an Energy Certificate CEE (EPC in UK)
An Energy Certificate, CEE, estimating the amount of electricity used in a property over a year, and the amount of Carbon Dioxide (Greenhouse gas) created by that property, is a legal requirement BEFORE a property can be marketed, not just provided as an addendum at the Notary signing. Many agencies indicate 'in process', but upon investigation by the authorities it will be shown they have not instructed its preparation. They are gambling, and sometime the authorities are going to see inspections and fines as another source of revenue.

As the certificate lasts for 10 years, except for those in the poorest Grade G, which now only lasts for 5 years (presumably in the hope that the property will be improved), there is no benefit to the sellers/owners and estate agents taking the risk of fines that each will be charged and start at 600€ euro, due to marketing the property without first obtaining a CEE. It must be shown in the label form on all advertising.
A recent change has included short-term seasonal rentals, so even if you only do holiday let's, it is now required.
Everyone has an obligation to humanity to make their property as energy efficient as possible, ideally by solar water heating and photovoltaic electricity creating panels, combined with correct insulation, external shades, etc. Changing from diesel oil central heating to air or ground heat pumps, and even down to changing all light bulbs to LED, which use up to 80% less energy and can last 4 times longer than traditional ones, are matters where individuals can make a difference.
Weather
Weather comment is provided as evidence of defects in buildings and their surrounds can vary significantly due to difference in temperature and humidity, with damp disappearing during the summer heat, but returning significantly during winter.
For approximately 8 months of the year, especially away from the coastal strip, the weather is temperate with heavy rains and cold winds sometimes for days on end. In summer it can be very hot, leading to annual temperature ranges in the region of 40+º in inland areas. Similarly, humidity can range from 100% down to less than 10% between seasons. These not only affect the building structure, but can have significant effects upon the supporting ability of the sub-soil, which can lead to seasonal movement of the building.
In spite of increased building regulation, we still find that typical Spanish design and 'it's always been done this way' construction tends to concentrate on reducing the effects of heat and aesthetics, instead of ensuring draft-proofing, internal warmth and lack of humidity and damp.